We are a community where businesses and people come together and grow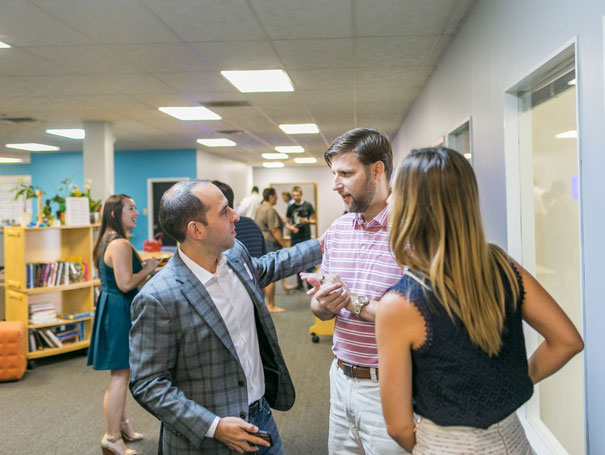 WHAT WE DO
LaunchHouse is a community where businesses and people come together and grow. It is more than just a place to work, it is a place for people to engage and learn from one another while developing their businesses. We are entrepreneurs, freelancers, startups, solopreneurs, designers, consultants, and anyone who doesn't fit into a neat corporate box.
HOW WE DO IT
We offer flexible membership options and a blend of private offices and open office space. If you're looking for an inspiring and supportive community, as well as a comfortable environment, you're sure to find a home at LaunchHouse.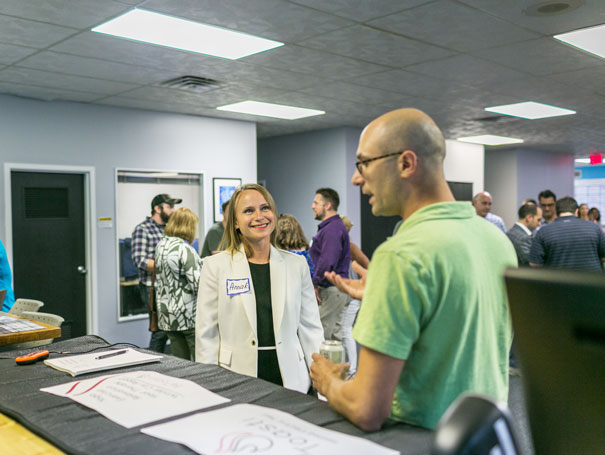 WHY WE DO IT
You'll find our members not just working to build their dream, but helping each other to build theirs. Best put by an African Proverb, "if you want to go fast, go alone. If you want to go far, go together."
NEXT
PREV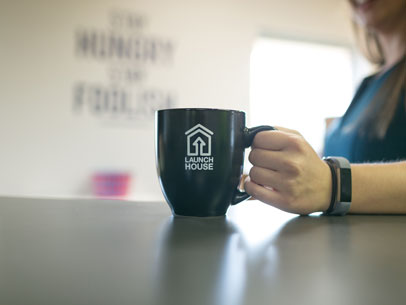 Todd Goldstein and Dar Caldwell founded Goldstein Caldwell & Associates in two 10×10 offices above Geraci's Pizza in University Heights. They were on a mission help idea-stage entrepreneurs turn their ideas into businesses by connecting them to a resource network, and seed funding.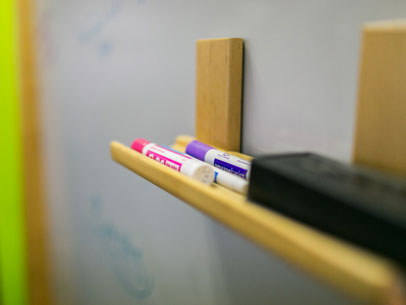 GCA invested in a handful of early stage startups, connected founders to mentors, and held community events like "Whiteboard Wednesdays" to help entrepreneurs launch their ideas.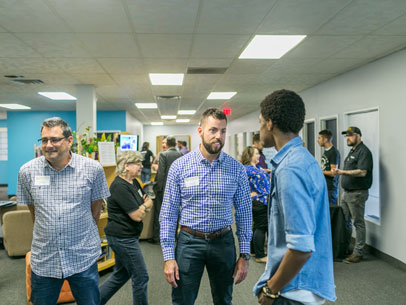 GCA moves into a vacant floral shop at E105th & Carnegie, and opens the space as a community resource for entrepreneurs, investors, and mentors. They hosted pitch competitions and continued to invest in early-stage startups.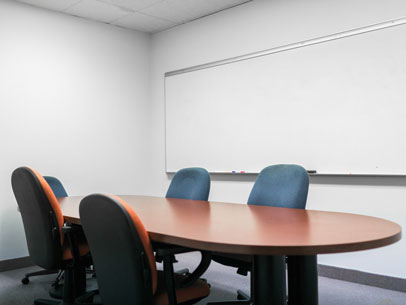 LaunchHouse formed a public private partnership with the City of Shaker Heights and moved into a 27,000 sq. ft renovated former car dealership.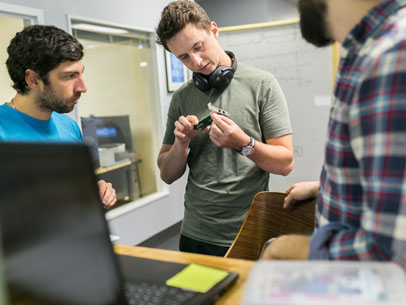 LaunchHouse created a nationally recognized technology accelerator program designed to cultivate top entrepreneurial talent through senior-level mentorship, strategic business development resources and seed funding.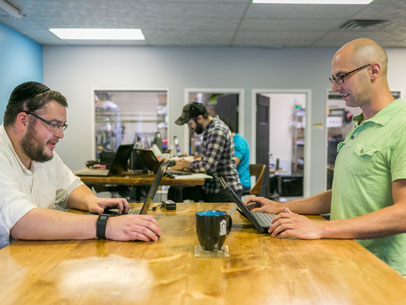 LaunchHouse debuts LEAP, the country's first accelerator program for high school students. LaunchHouse also partners with OneCommunity to create a Fiberhood on Lee Rd in Shaker Heights.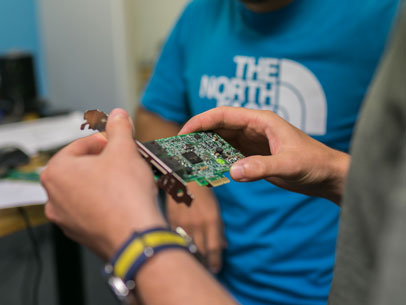 LaunchHouse partners with NASA to create the first hardware accelerator program in Ohio and eighth in the country to invest in 10 hardware companies.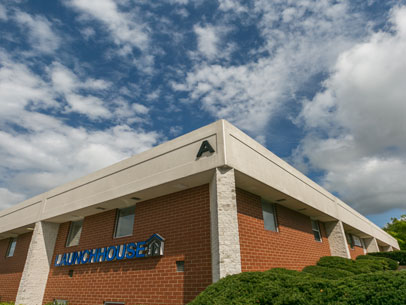 LaunchHouse moves to Alpha Park in Highland Heights, and continues to educate and connect with entrepreneurs through 50 plus events.
TODD GOLDSTEIN

FOUNDER & CEO

Todd Goldstein is the founder and CEO of LaunchHouse—a coworking community in Highland Heights Ohio which was voted the top Coworking Space by Cleveland Scene Magazine in 2016. LaunchHouse is home to entrepreneurs, freelancers, and small businesses. Todd believes that community is a critical component to taking an idea and turning it into reality. He invites you to join the LaunchHouse community today.

HANNAH TUCKER

COMMUNITY & OPERATIONS MANAGER

Hannah Tucker graduated from Ohio University in May of 2018 with a Bachelors in Business Administration focused on Management and Strategic Leadership. Hannah is ecstatic to be joining the LaunchHouse Team and having the opportunity to connect with everyone in the community. When not at LaunchHouse Hannah enjoys spending time with her friends and family. She cannot wait to bring her passion, experience, and energy to LaunchHouse!

ALEX BADDOUR

SOCIAL MEDIA & MARKETING COORDINATOR

Alexandra Baddour graduated from Slippery Rock University in 2020 with a Bachelor's degree in Integrated Marketing Communications. She's an old lady at heart, with hobbies like sewing and crocheting. Alexandra is excited to be a part of the LaunchHouse community and she is looking forward to bringing her social media and digital marketing skills to LaunchHouse!